Setting a WordPress blog there are some plugins which are recommended for every WordPress user. Simple WordPress installation does not allow you to customize your blog or protect it from spam or losing your blog data.
In this article, I'm going to highlight some of the plugins which are required for a beginner. All these plugins allow you to backup, secure, design and build a mailing list.
Here are the top plugins required for a WordPress beginner:
If you are a WordPress beginner most probably you would have been using blogger.com for your blog. This plugin helps you import all your blogger.com post and images to wordpress.org blog. If you are looking to migrate your blogger.com blog to WordPress then this might be helpful for you.
Here is a complete article on How to Import Blogger to WordPress

Search engines like crawl a site with sitemaps. This makes it easy for them to get all the links on your blog at one place. A sitemap is an XML file with the list of URLs in your blog. Webmasters can get additional information like when the URL has been changed how often it has been updated and how important is the relation between the URLs in your blog.
Here is an indepth article How to generate Sitemap and Submit it to Google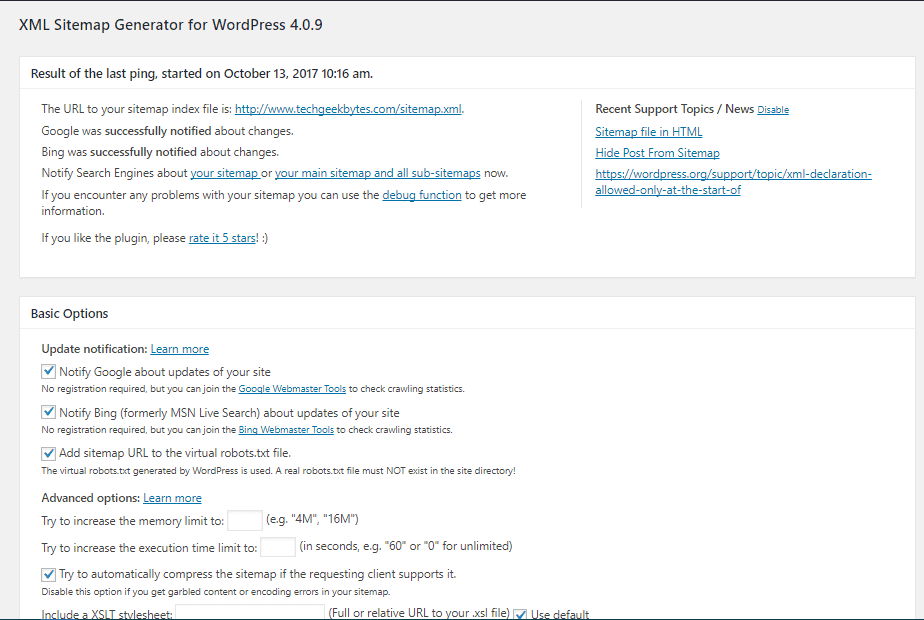 Not just writing blogs allow you to make it successful the relationship between you and your user is the most important way to be successful and get some loyal followers for your blog. Having a contact page is really useful for your blog which can help your users contact you. Contact form 7 is plain and simple plugin which helps you build a contact page. I have you many other contact page building plugins but i keep coming back to contact form 7 because it is easy and simple to use. Contact form 7 sends you an email whenever someone fills up the form which all the field in the form or you can select the fields manually.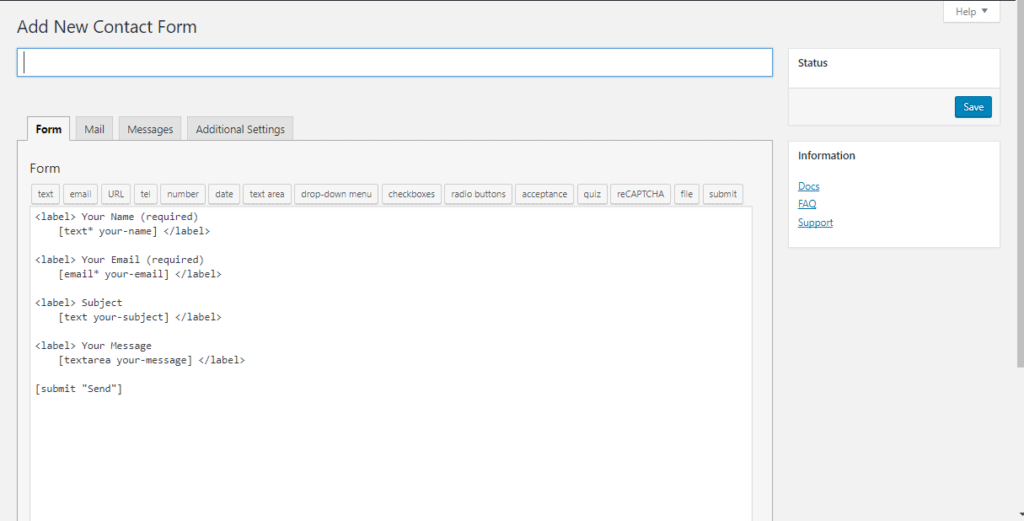 4. Google Analytics Dashboard for WP (GADWP)
The next basic thing is to know the traffic of your blog. While it takes some time to get traffic for your blog you can set up the GADWP analytics plugin to know the number of daily sessions and pages views for your blog. All you have to do is add your site to google analytics platform can grant the access to the plugin. This will give you a report Sessions, Users, Pageviews, Bounce rate, Organic search. Time on page and session duration in one single dashboard so you don't have to visit google analytics to get the daily report of your blog.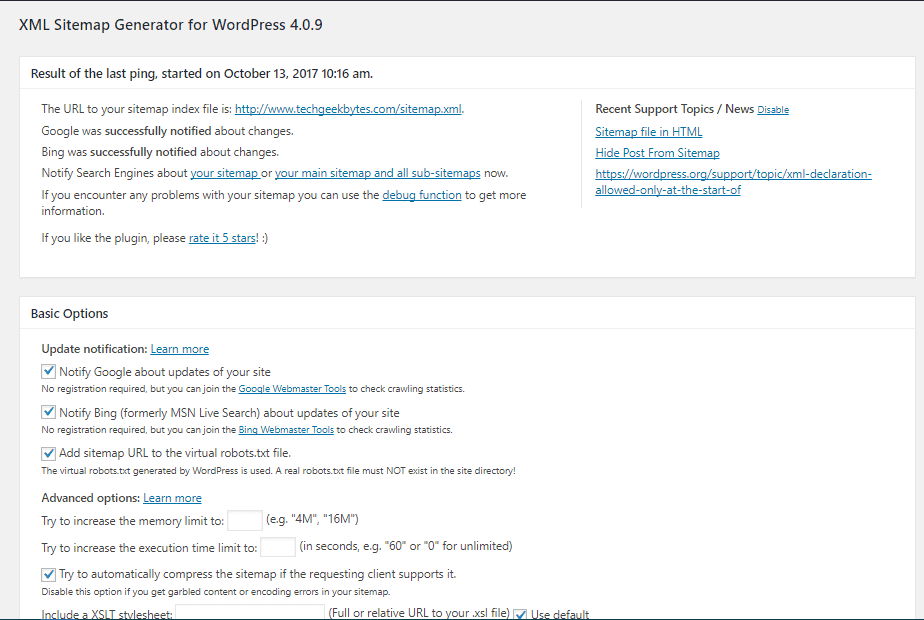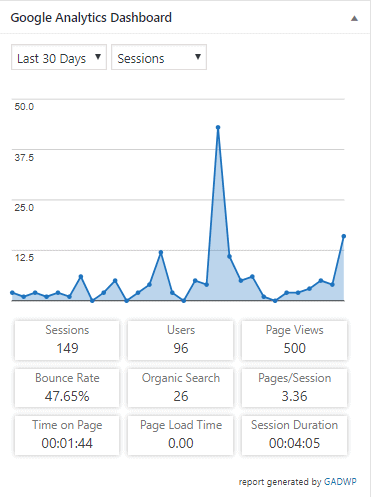 Having a mailing list is the most important task for a blogger to get loyal followers and some revenue too. The bigger the mailing list the bigger the revenue. This is what all bloggers believe in. One doesn't give their mail id so easily to get it you need to impress them. Hustle offers you a clean and beautiful way to do that. Hustle can give a pop-up, it can slide and it can be added to your widgets and after or before the post content. If this is not enough you can even add conditions for your optin-in popup or slide. You can enable it in pages, posts, categories, links, based on location, user and much more. This is one of the best plugins to get started with.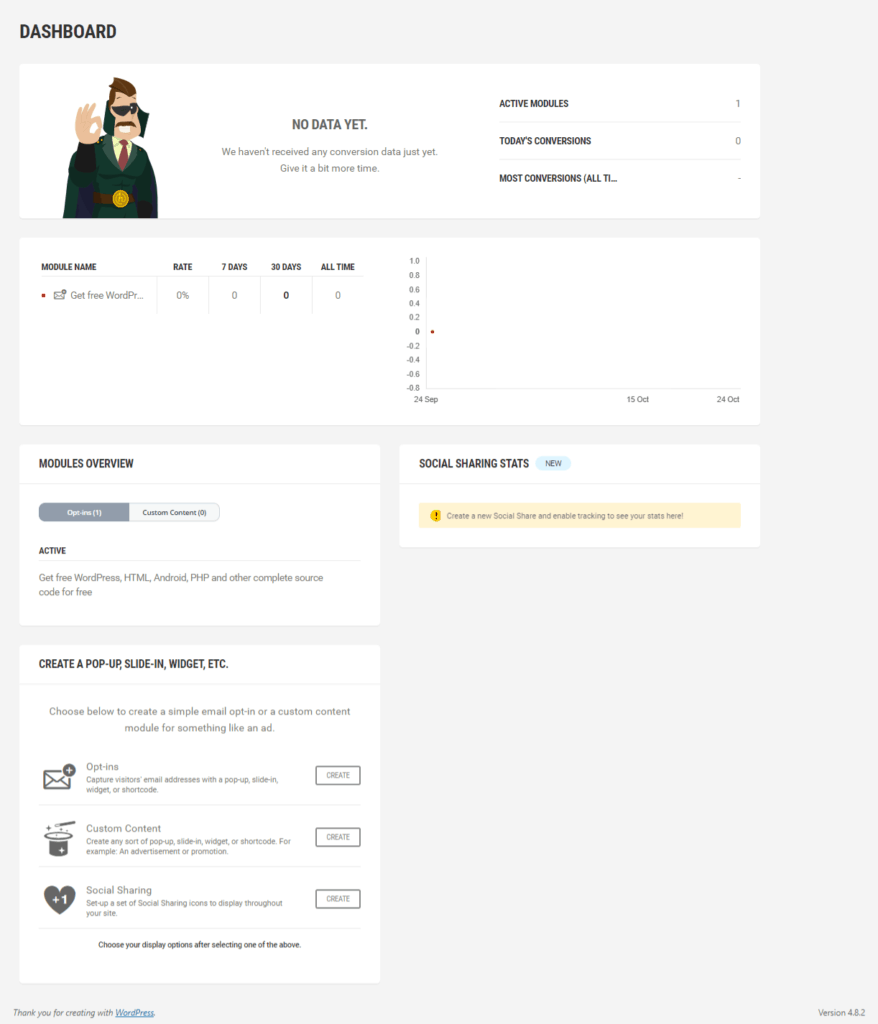 Downtime for your site is not a good thing to deal with, W3 total cache helps your site improve SEO, performance and reduces downtimes with the help of integrations like content delivery networks(CloudFlare, Max CDN). When configured completely this can help your blog get Grand A in web page tests. It supports Google AMP(Accelerated Mobile Pages) and many other features.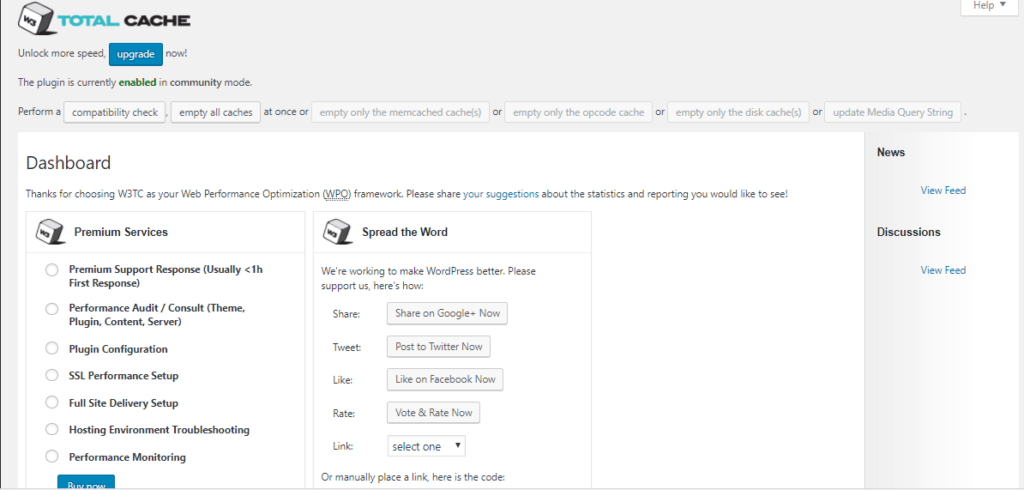 Images effect your blog page loading speeds. Optimizing every image before you upload to your site is a time-consuming process, WP Smush can do that for you, their high performing servers optimize all the images you upload to your site, it will even optimize the images which are already uploaded to your blog. This helps you resize all the images to default size which you prefer.
Don't lose your site when the server is crashed or your site is hacked backup all your data securely using WP Time Capsule. It uses cloud services like Google Drive, Dropbox or Amazon S3 to backup all your data. This plugin does not backup all the site data every time it only uploads the changed data and newly added files to your site.The free option lets you backup and restores 15days of data. While the premium version gives 30days backup and restores options with an auto backup before and after the updates. Both the plans offer unlimited sites to backup.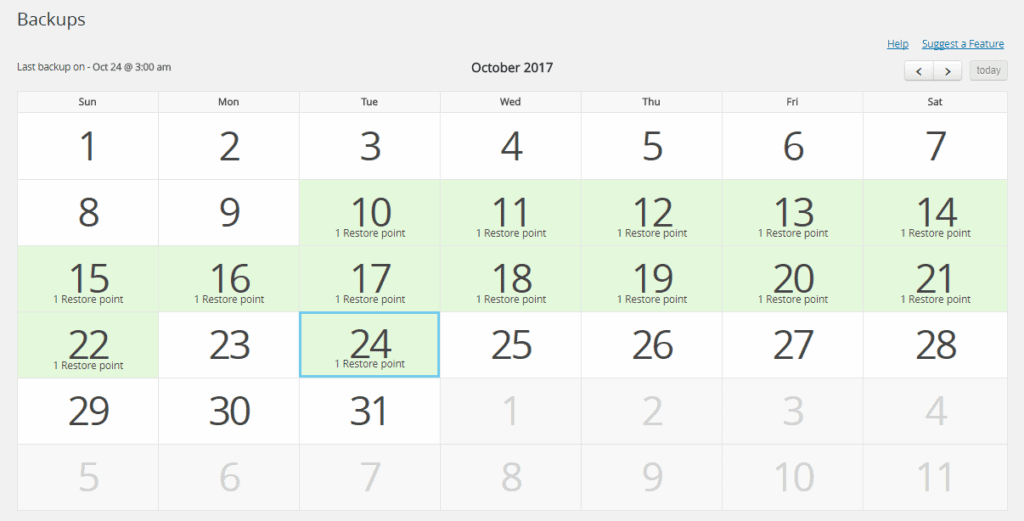 9. Amazon Associates Link Builder
Do you think that your blog is just a blog? Think it has a business you need to start earning from your blog. One way you can start earning is through affiliate marketing. One of the world's best affiliate marketing site is Amazon. Amazon has its affiliates all over the world. Amazon has built their own plugin to help it's affiliate marketers build links easily. Amazon gives up to 12% commission for every sale.
A blog without SEO optimization is nothing. This plugin helps you set the title for the home page and also a description. This plugin also allows you to set the title for every single page in your blog. You can use it for all posts even for custom posts link products in Woocommerce. Google, Yahoo and Bing webmasters can be verified in the plugin itself. We can create XML-sitemaps directly in this plugin. There are many other features like Social Meta, Robot.txt, Bad Bot Blocker, File Editor and much more.