Blogger is an awesome tool to start a blog. Usually, starters choose the blogger platform because it is free and easy to use the platform. Blogger is not a self-hosted platform has the result you might not have complete control over your blog. When you are good enough or have reached a point where you need to take over the complete control over your blog we recognize that blogger is not the one for you. To have a complete control over your blog you need a WordPress.org blog in which you have lot more features and plugins which help you get a better design than a blogger. With 1000's of plugins available it makes WordPress.org the best self-hosted blogging platform.
Here are the steps to switch from blogger to WordPress.org Blog:
Step 1:
Export your blogger data visit your blog go to Settings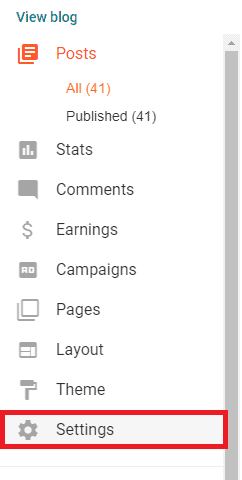 Step 2:
Now Go to the Others options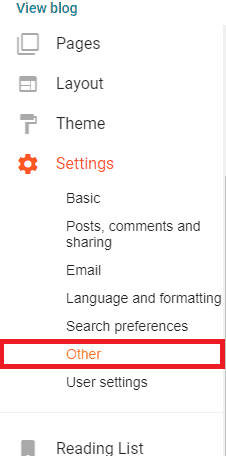 Step 3:
Here you can find options to import and backup your blogger content. Select the option Back up Content.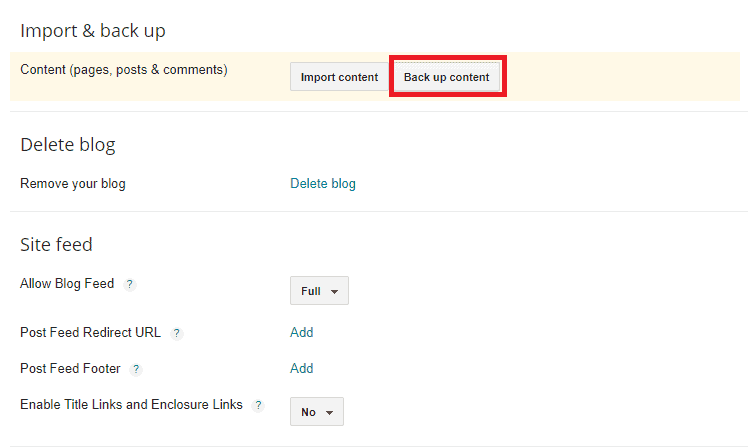 Step 4:
Now a pop up asks you to save the content to your computer. Click on Save to your computer.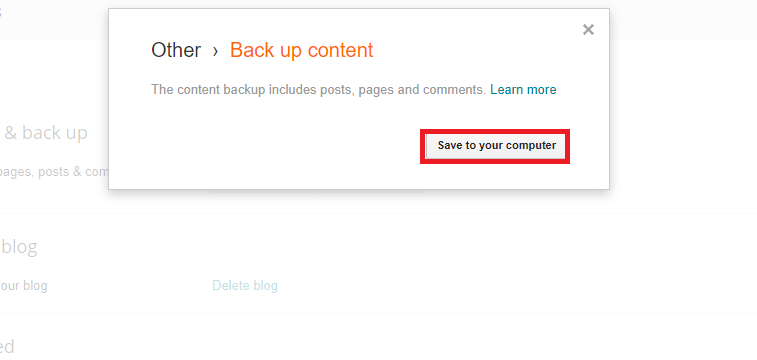 Step 5:
Now save the file to your computer which will be in XML format. This is a common format for all the platforms.

Step 6:
Get a WordPress hosting and Domain . To host a wordpress.org blog you need to have a server and a domain.
Step 7:
Go to Tools in the Dashboard to import the data that is exported from the blogger.

Step 8:
Roll over to the Tools you will find a menu with Available Tools, Import and Export.
Select the Import option.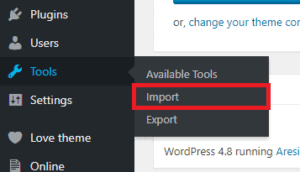 Step 9:
Now wordpress panel shows all different options from which platform you want to export. Select the blogger in the menu.

It says that it can import posts, comments and users from your blogger blog.
Step 10:
Install the Blogger importer on to your wordpress blog this will help you import your blogger data.

Step 11:
Now run the importer

Step 12:
In this step, you have to select the exported blogger file from your computer.
After selecting the file click on Upload file and import. This will start to import the post, comments, and user.
Step 13:
In this step, worpdress will ask to assign roles to the new user on your blog or to select an existing user on your blog.

After selecting the user or assigning to the existing user click on Submit.
Step 14:

You have completed importing data from blogger to wordpress.org blog.
All my blogs from my blogger are imported to my new wordpress.org blog.
Happy Blogging 🙂